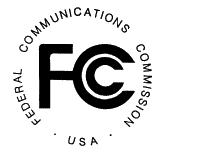 PUBLIC NOTICE

FEDERAL COMMUNICATIONS COMMISSION
1919 M STREET N.W.
WASHINGTON, D.C. 20554

News media information 202/418-0500, Recorded listing of releases and texts 202/418-2222
---
August 31, 1995

ATLANTA COMMITTEE TO COORDINATE RADIO FREQUENCY USE FOR 1996 SUMMER OLYMPIC GAMES
The Federal Communications Commission (FCC) is working with the Atlanta Committee for the Olympic Games (ACOG) to promote interference-free communications during the 1996 Summer Olympic Games.
The 1996 Olympic Games in Atlanta will be the largest radio frequency (RF) event ever held. Approximately 200 countries will be represented at the Games and the City of Atlanta is expecting two to five million visitors for the event. There will be extensive use of fiber optics, land mobile radios, cellular phones, pagers, and various other RF devices for security, commercial, public, and individual communications.
In order to facilitate an interference-free event, the FCC reminds all users that all transmitting equipment must be FCC type accepted. Equipment questions can by answered by the Customer Service Branch of the FCC's Office of Engineering and Technology (OET) at (301) 725-1585 extension 300. FCC identification numbers can by checked by accessing the FCC's computer bulletin board, public access link (PAL) at (301) 725-1072. (You will need a 300 to 14,000 baud modem, 8 bits, no parity, 2 stop bits, turn off error correction function.)
All visitors needing radio communications are encouraged to use vendors with pre-approved spectrum-coordinated equipment. For approved vendors, please contact Ray Malone (ACOG) at (404) 224-1641.
All domestic out-of-town radio users will need a Special Temporary Authority (STA) to operate at the Olympics. Domestic out-of-town radio users can request a STA from the FCC's Wireless Telecommunications Bureau at (800) 322-1117 or (717) 337-1311 extension 411.
Foreign radio users may operate under a special STA granted to the Atlanta Committee. Current law prohibits foreign nationals from holding a FCC license or STA. Unlicensed operation is prohibited. Requests from foreign delegations should be directed to Ray Malone of ACOG at (404) 224-1641.
As an alternative to two-way radio, the FCC and the ACOG encourage the use of cellular telephones to reduce congestion as the radio frequency spectrum currently available for two-way radio use is extremely limited.
Commercial and public broadcast frequency coordination will be handled by a special committee of the ACOG. The Olympic Broadcast Frequency Coordination Committee (OBFCC) will be managing coordination of all auxiliary broadcast short term operations. This temporary authority of the OBFCC supersedes applicable sections of FCC Rule Part 74.24 -- Auxiliary Broadcast Short Term Operations. Commercial and public broadcast transmitting equipment must be coordinated through the OBFCC. Contact Mike Smalls of the ACOG at (404) 224-1400 or Louis Libin of NBC at (212) 664-2746.
Local FCC Atlanta Field Office Contact: Rose Bond at (404) 279-4621
CIB Headquarters Contact: Joseph P. Casey at (202) 418-1100
Media Contact: Kara Palamaras at (202) 418-0500

- FCC -